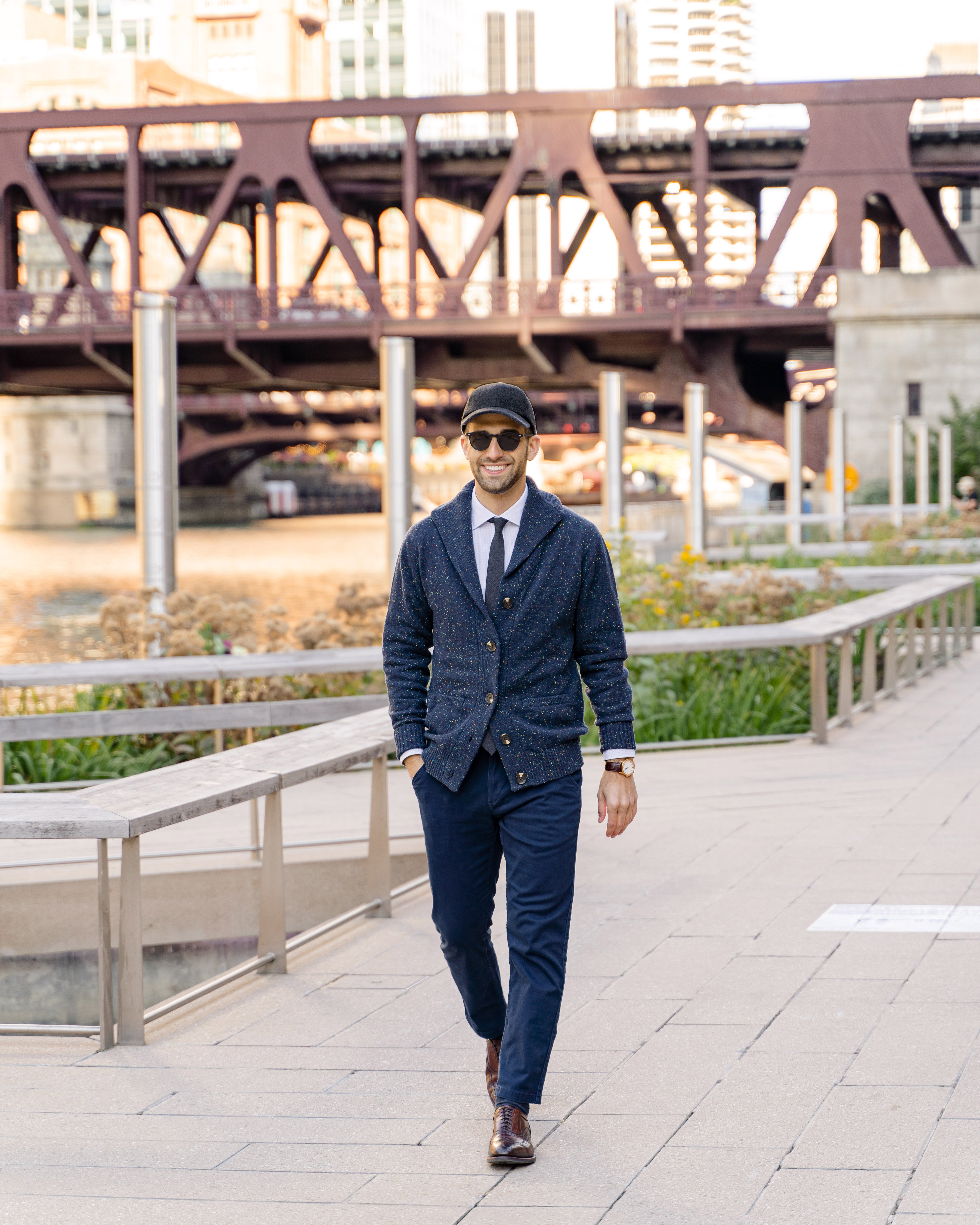 Dressing Up a Baseball Hat
Premium baseball hats are bringing new life to the cap category and rewriting the rules for when and how to wear them. Baseball hats have a history of being worn for casual events and have always had a strong connection to sporting events and teams. It's even in the name. But, as the way we dress has radically changed from even a decade ago, people are seeking ways to dress 'up' traditionally casual garments. Sneakers and suits? The juxtaposition of cashmere joggers? You get the idea.
In recent years, even before the pandemic, baseball hats in elevated fabrics were worn by celebrities in film (see: Captain America in the Marvel Movies) and on HBO's hit show Succession. But, the pandemic accelerated a growing movement in casual fashion as people sought to 'dress up' traditionally casual garments. Even more sneakers and suits? This also included the once-humble ball cap.
Premium baseball hats, then, deserve their title. But, what sets them apart from the beat up baseball hat from college still sitting in your closet?
The idea of a premium baseball hat is built on the foundation of the quality of the fabric, craftsmanship both inside and out and the minimalist design. The Vandre baseball hat was born from the idea of using high-end fabrics from world renown mills for a product that can be worn everyday.  
There are three major factors that allow a premium baseball hat to be 'dressy:'
Quality

Craftsmanship 

Minimalist Design
Quality
The quality of the fabric is the foundation of any premium hat. Vandre premium hats start with the fabric being hand-selected, tested, and proven to last. Our hats (wool, linen and cashmere) all come from world-renowned mills producing the world's finest, most pure fabrics. There is no need for any other fabrics to be woven together since these pure fabrics naturally produce the highest quality and durability. 
This high-end fabric in wool, linen, and cashmere provides a level of durability  you won't find in other hats on the market. The thickness of our fabric is also unmatched. We don't  cut corners with our fabric suppliers the way mass-market manufacturers might. We receive the same fabric used in high-end clothing and interior design firms.
Our athleisure hats are constructed with high-end dry-fit polyester. Not all polyesters are created, though. Our hand-selected dry-fit material will far exceed expectations compared to any regular dry-fit hat you can compare it to. 
All of our hats also have a polyester lining in our signature 'Maui blue.' This liner acts as a barrier between your head and the exterior fabric while retaining full breathability of the exterior fabric. Sweat in any of our hats- it'll be okay. 
Craftsmanship 
Designing multiple hats has certainly taught us to appreciate the craftsmanship of a baseball hat far beyond the average consumer. Craftsmanship starts with the fabric and takes the fabric and brings it to life through the creation of the baseball hat. Our craftsmanship is entirely in our control and a characteristic we take a lot of pride in Vandre hats. 
Every manufacturer produces hats to varying degrees of quality. Throughout our manufacturer search, we tested numerous factories, not moving forward until we found the best of the best. With a hat it's easy to tell if it's going to last or not. You'll know the first time you pick it up and put it on your head.
When assessing the craftsmanship of a hat we suggest checking out all the details: look closely at the sticking and the quality around the inside and outside, especially around the brim and closures. Give the sweatband a good assessment. Is it a thin strip of fabric? Or, will it actually absorb and wick sweat? How do the closure and grommets stack up? What does the fastener at the back feel like? Is the strap thick leather? Or is it sad, thin, and plasticky?
For Vandre hat construction we focused on premium sweatbands that are more expensive. The press closures and grommets on our pure fabric hats are all solid brass and will not break even as you're a couple years into wearing the hat. The closure itself is high-end leather made from a thicker cut of leather than is typically used. Even our brims are elevated with a material that is more durable than a standard offering. 
With our athleisure line, compare it to any sport hat and you'll notice the craftsmanship. This includes the nylon closure that gives you full control over the sizing of the hat with the excess fabric passing back into a hidden passthrough. 
For those seeking pure luxury, then our Made in America collection is the way to go. The craftsmanship of these hats are made here in the USA, handmade, one-by-one with our partner manufacturer. One individual makes each of these hats by hand. These hats are handmade with all the same features previously noted. Our fabric choice for this line is 100% Zegna Cashmere and Vitale Barberis Canonico 100% Wool.  
Minimalist Design
Once the quality of the fabric and overall hat construction are assessed then it's all about minimalist branding and letting the other characteristic traits shine through. The reason our hats are considered 'dressy' is because we prefer the conservative end of branding. The interior of all of our hats feature our Maui blue premium fabric making each hat instantly recognizable the moment it comes off your head to tell your friends about it. We also use a high-quality embroidered "V" logo on the back corner of the hat.
The combination with high-end fabrics and construction is enough branding. 
Conclusion
Baseball hats can be dressed up with the right set of criteria as discussed above. Vandre has built  our brand around this concept, but it's not for everyone. The idea of using quality, craftsmanship and minimalist design can apply when dressing up a hat or just elevating the look of your heading to the gym attire.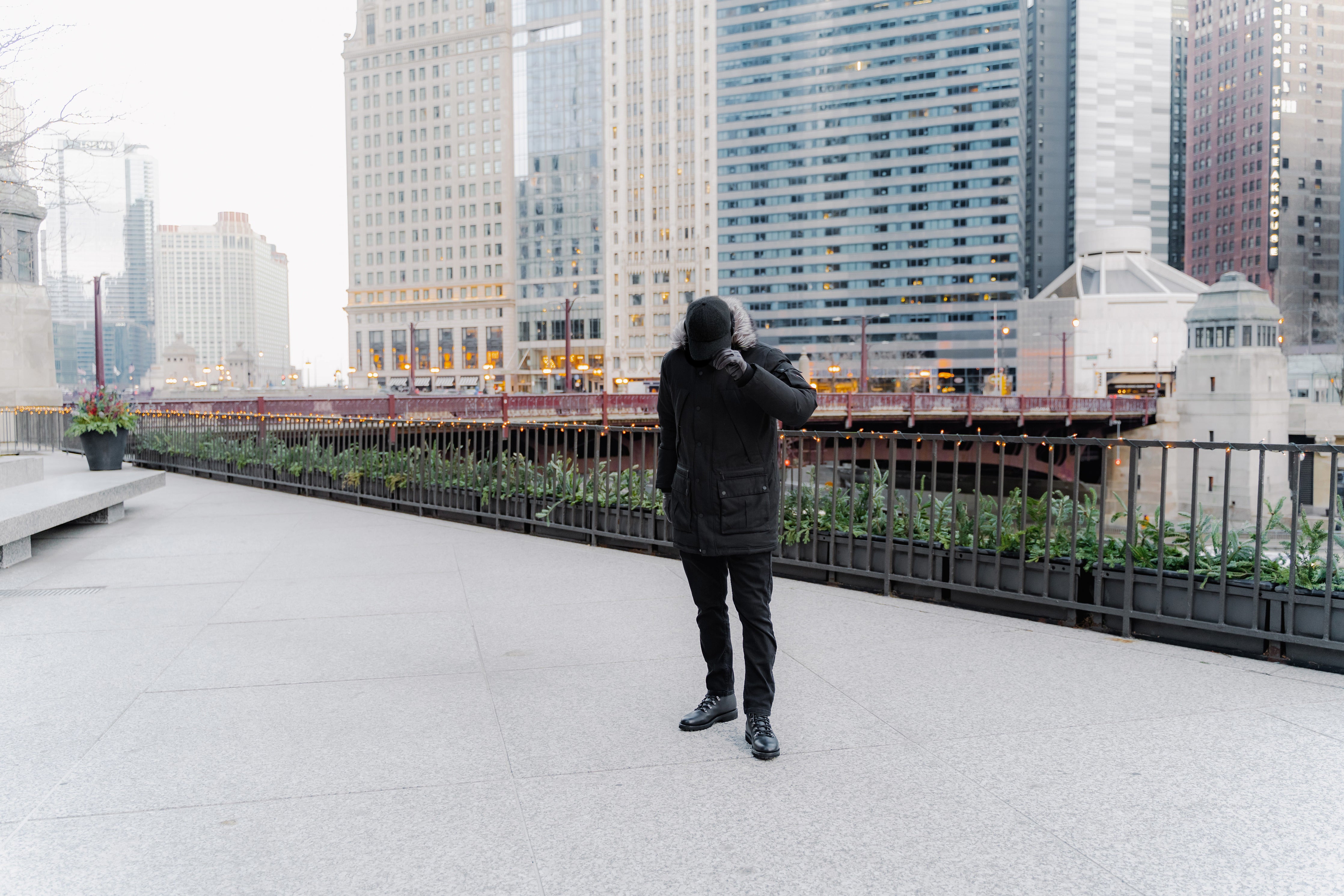 Wearing a wool baseball hat in the winter
Whether you have a full head of luscious locks, you're getting a little thin on top, or have already taken the Bic to your noggin, a wool ball cap is just the thing to get you through the coldest ...
Read more