Article: Vandre Premium Baseball Hat Style Advice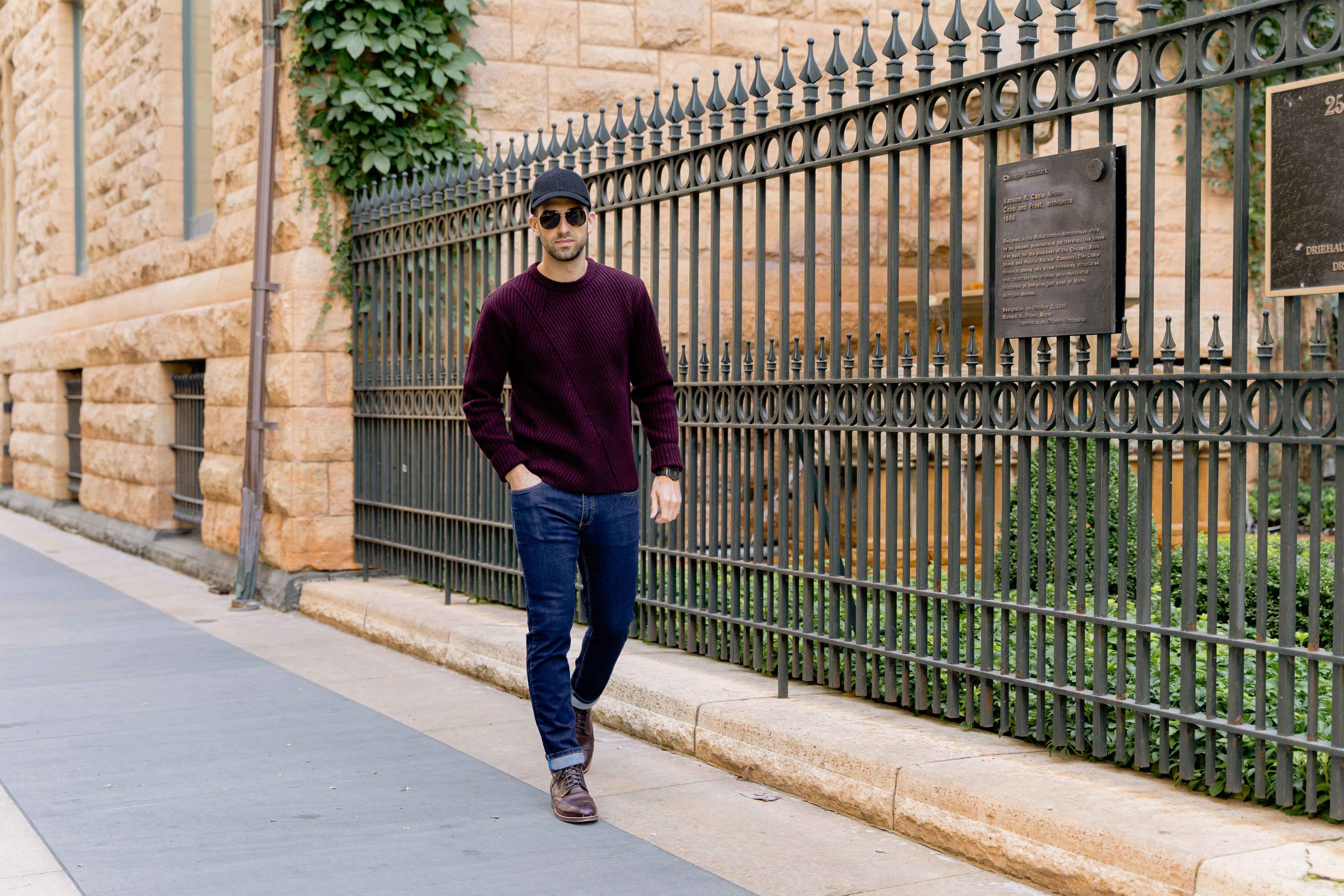 Vandre Premium Baseball Hat Style Advice
Style the Vandre premium baseball hat totally casual or dress it up, either way you can't go wrong! The fabric choice and color were also selected to be versatile for an everyday luxury experience.
The baseball hat has always been and will always be a wardrobe item staple for both men and women. They are even more popular today for everyday wear as the workplace becomes more casual. Slowly the baseball hat is transitioning from a weekend only item to an all week item.
The issue with most baseball hats is that they look, and sometimes are, a baseball hat from high school and college, and there is nothing elevated about the baseball hat to go with the rest of your outfit. 
The Vandre premium baseball hat is handcrafted using luxurious fabrics, high-end finishes and minimal branding to provide you with a new wardrobe element that was once never considered for an elevated everyday styling.
To define "elevated styling" we aren't talking about pairing it with a suit, although we have, we are referring to elevating any look. Maybe that look is just a t shirt and shorts or maybe it's a sweater! Vandre premium baseballs are constructed for your life. Whether it's a quick errand to the grocery store, a walk with your dog, picking up your kid from school or heading out for the evening, Vandre always complements your attire. 
Styling the wool flannel Vandre baseball hat
One step above simply throwing on your hat and running to the grocery store is a casual look featuring a nice button down shirt. If your office is casual and even just for a casual Friday, it's a great way to showcase your personal style choices.
The charcoal luxury flannel pairs exceptionally well with blues, blacks and grays, but can also tone down a bold color shirt choice. An added benefit to wearing this hat in the office is that it will definitely help to keep you warm during those chilly months!
Another great way to casually style the wool baseball hat in the cooler months is to pair the hat with a sweater, denim and boots. In the example below, I choose to style the charcoal hat with a burgundy, chunky cable knit sweater.
Not only is it a bold color choice, but it also has a unique pattern. Pairing the Vandre hat with a sweater is a great way to elevate your casual fall/winter style! 
I even wear the Vandre baseball hat when we're going out to dinner here in Chicago! Especially now that we're eating outside most places even in the colder weather, it's a great layering piece that will keep you warm!
Here's a picture of me enjoying a meal outside at one of my favorite restaurants in Chicago along the river. A Spritz in one hand, pizza in the other, an empty plate of fries, and the Vandre hat on my head.
To bring it down to the basics even more, wear your Vandre luxury baseball hat with a t-shirt and your winter jacket and you are good-to-go! For the brutal winter months pair the flannel hat with a pair of earmuffs and it'll keep you warm!
It's the perfect excuse not to have to spend anytime fixing or doing anything to your hair when you just want to throw some clothes on and run out the door without looking like a total slob. 
Styling the linen Vandre baseball hat
For the warmer weather months, the 100% Irish Linen baseball hat is the best way to make any casual look even nicer. You can easily pair the Vandre linen hat with a polo, button down or even your beach attire. Any way you choose to wear it, you can't go wrong!
Below, my wife and I are pairing our Vandre Irish linen hats with a casual summer attire featuring a polo for me. A polo and the Irish linen baseball hat is a great warm weather combination since it's casual enough to wear almost anywhere without feeling overdressed. 
In the image below here, I'm styling the Vandre linen baseball hat in Hawaii with a floral polo and a pair of light denim. The great part about this styling is I wore this out to dinner and it was perfect since everywhere in Hawaii is more casual! 
In the warmer months, we like to try and see friends and family during the day to take advantage of the great weather. Perhaps it's going on long walks, meeting for brunch, BBQing, or just about any other reason to get outside. A typical styling for me is the Vandre linen baseball hat paired with a short sleeve button down shirt, shorts and a pair of loafers. 
The most common way to style the Irish linen hat in warmer weather is just wearing it with a t shirt and shorts, basically anytime you're leaving the house. Forget dressing it up, just grab the Vandre hat and head out the door. 
And to go full circle from casual to dressier, pairing the Vandre linen baseball hat with a button down linen shirt and denim is the perfect summer look for evening events or just heading out to dinner while it's still light outside! 
As always, feel free to reach out with any questions ben@vandrebrand.com!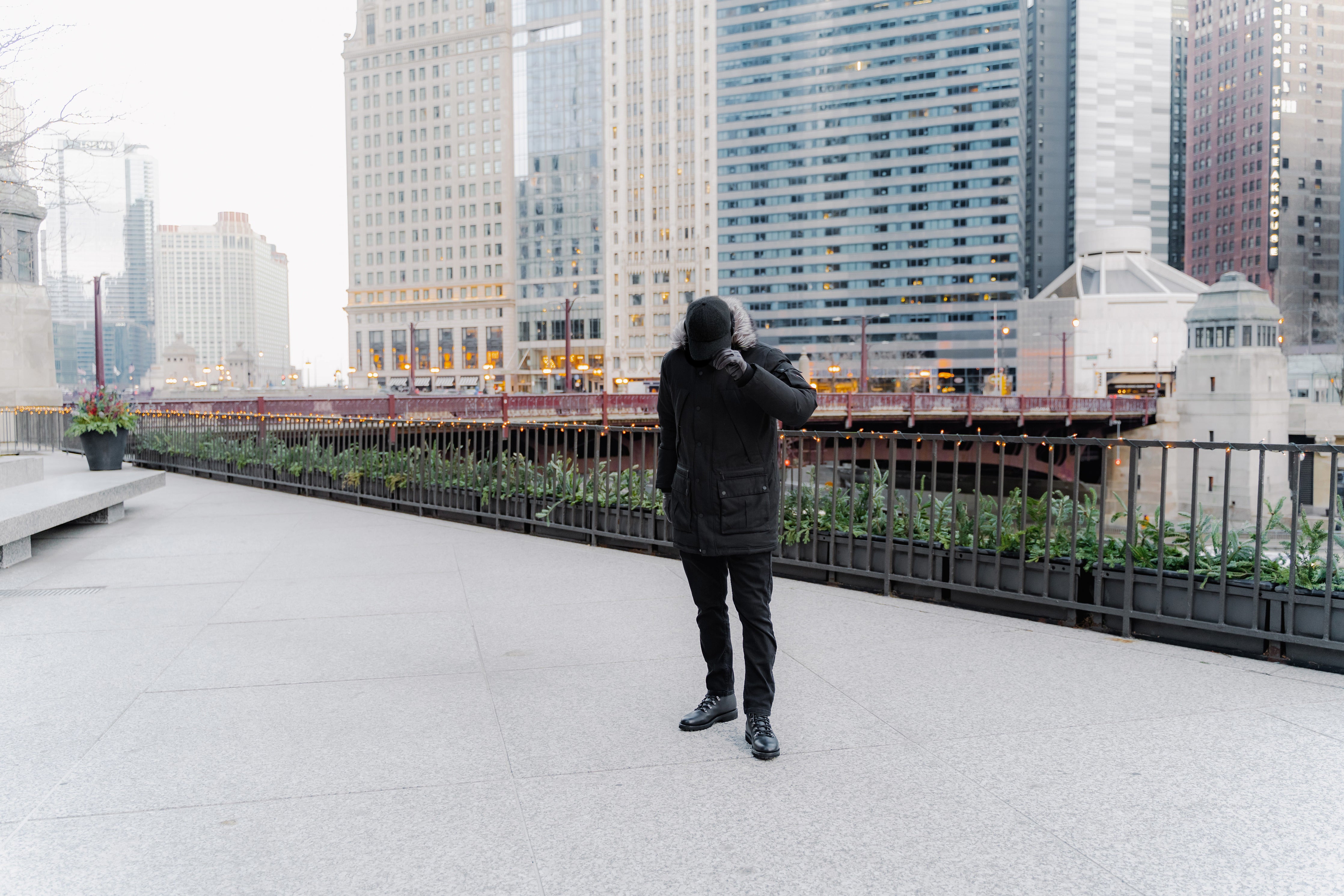 Wearing a wool baseball hat in the winter
Whether you have a full head of luscious locks, you're getting a little thin on top, or have already taken the Bic to your noggin, a wool ball cap is just the thing to get you through the coldest ...
Read more